8 Summer Curly Hair Tips
The sunshine makes all the difference to brightening up your day but for your curls this can be a dry period that you need to tackle, making it harder to keep your hairstyles as an increase in humidity causes an increase in frizz, sweating out of hair styles and loss of moisture.
What worked for you in winter months often won't always work for you in summer months or may just need a bit of adjusting to your routine.
But don't worry we have some amazing tips to help you throughout the summer period.
Here are 8 top tips for making sure you curls thrive this summer:
1. Keep your body and hair hydrated
In the summer you often find yourself drinking more water in the summer months due to the increase in temperature causing your body to sweat more as a way to cool down, this has to of course be replaced. Drinking water is important for your bodies health and function and yes this does include your hair, regardless if its summer time or not.
Drinking water regularly helps to strength your hair and hydrate your scalp. . Ultimately water nurtures the hair cells and provides the necessary vitamins for your hair to thrive.
We have a whole blog post on why drinking water is benefical for your hair, make sure to check it out, this includes the benefits, how much you should drink daily and how you can get your water intake through food!
2. R

efresh and hydrate your hair through the week

Now, we have spoken about drinking water but your hair also needs water on the outside as well as the sun dry's out your curls. When curly hair is exposed to humid environments it gradually swells with water molecules resulting in a loss of shape, hydration and moisture making hair become frizzy.

If your hair does become very dry, it becomes brittle which can cause breakage. 

You can use our mist spray bottle on wash days to hydrate your hair following up with your favourite curly hair products to add and lock in moisture. Our mist spray bottles help to cut your refresh time down as the mist is continuous, 1 pump lasts longer than an average bump. To see the difference from a normal spray bottle and our mist spray bottle watch this video. 
Ashanti Curls Mist Spray Bottle- £11
3. Protective hair styles
Whether you choose to rock your curls in bantu knots, braids, twists, or a curly bun, protective hair styling helps to lock in the moisture protecting hair from drying out from the summer, reduce the refreshing needs throughout the week and the over manipulation helping wash day last longer and more time to enjoy the sun.
Also, we all of course get hot sometimes with our hair down, this helps keep your hair off your face and neck.
To maintain these styles for longer a good curly hair routine is key. Consider using a satin scarf or satin pillowcase to protect your hair while sleep. For curly buns our satin scrunchies will be perfect. Satin helps to reduce moisture loss which as we said is key within the summer months. Satin also reduces frizz, breakage as tension is reduce which is common with cotton pillowcases. Watch your wash day go longer with satin.
Black Satin Pillowcase- £20                        Pearl Satin Scrunchie £4.99
(see our shop for more colours)
4. Wear a Curl Friendly Satin Cap
Now this isn't a word you hear every day but yes, there are curly friendly satin lined curly caps. Summer is hard enough on curly hair without caps lined with cotton taking more of that much needed moisture.
Satin Lined Curly Caps are great for summer time as they of course help to protect your face from UV rays and maintain that much needed moisture. Your scalp is also at increased exposure during this time as the sun will often beam down on it which can cause irritations, redness and swelling, this can be painful. To reduce this a cap is always a hand thing to swear in the summer months.
We have three different cap options full caps which are the tradition cap which circles the whole circumference of your head. Our half curly cap has an open back, this allows those who want their fro to have more room and space to move this is the one for you. This comes in a structured and unstructured fit. If you enjoy working out, why not try our unstructured curly cap giving you a soft fit at the front while keeping your curls out of your face. If you prefer you can pair this with our satin scrunchie if you want to rock a curly bun look with our cap but if not don't worry out satin lined curly band at the back of the half cap will hold the cap nicely in place.
Beige Satin Lined Curly Cap-Full Structured Cap-£25
5. Deep condition
Camille Rose Algae Renew Deep Conditioner 240ml
Deep conditioning is a keep step all year round but in summer where you hair is feeling dryer due to the loss of moisture this is the real boost your curls need. Remember their is a difference between a moisturising conditioner and a protein conditioner which you may find you need more or less of one during these summer months. For more information check out our previous blog post on: 'What Is Deep Conditioning, The Difference Between Moisturising & Protein Based Deep Conditioners'.
Deep conditioning helps your curls to feel nourished and moisturised especially if your going in the pool or sea as the chorine and/or salt water with dry out your curls, causing it to become tangled more easily and prone to UV rays.
Our Curl Bands are perfect for deep conditioning as they are water proof.
Ashanti Curls- Curl Bands- £3.99
6. Prep your curls before swimming
As explained above chorine and sea water can be incredible harsh to your curls but that doesn't mean you should stop having fun. That is why it is important to prep your hair before you swimming. 
This can be achieved by:
Applying a protective layer of oil to create a barrier. 
Wearing your hair in a protective hair style to reduce tangles
Wearing a curl friendly swimming cap
Remember your scalp care to reduce damage from UV rays- aloe vera is known for its soothing properties and sesame oil is known for its natural UV protection.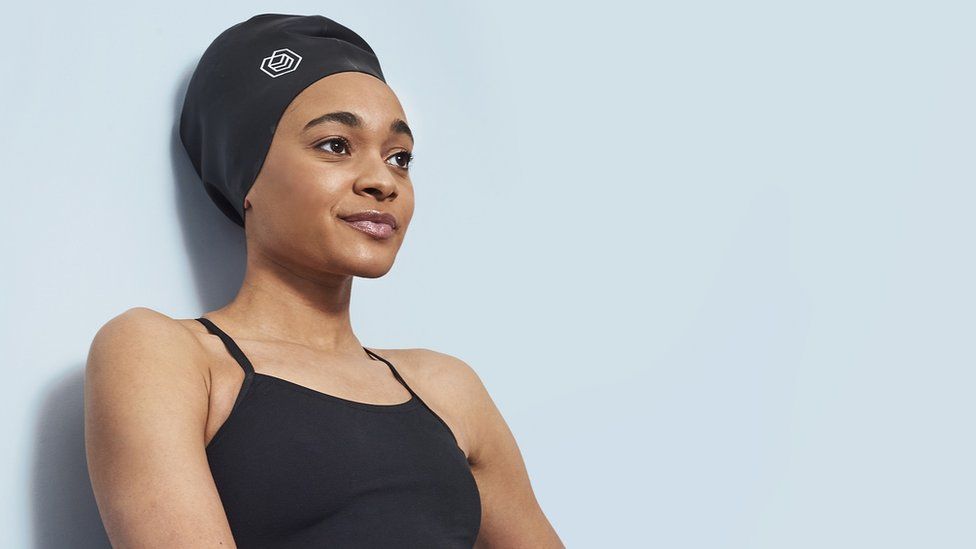 7. Seal in the moisture
During the summer months try the LOC/LCO method and swap your oil for a gel. Gel is great for reducing frizz, enhancing your curl pattern and maintain moisture through a long hot week. This will make your routine last longer and your hair healthy as moisture loss is reduce. I don't know about you but for me a good sign of a great gel is that cast feeling, now I know not everyone likes that feeling but you can if you wish scrunch out the crunch by using a small amount oil of choice, or if like me you like the crunch, leave it.
If you do not want to use a gel, as said before try Sesame oil or Olive oil which both have natural UV protection.
Curl Flo- Marshmallow Extract Styling Gel- £17
8. Co-wash your curls
If you find yourself going swimming during the week it is best to wash your hair with shampoo to get rid of the chemicals from the pool and/or salt water from the sea.

Although if you find that your hair is frizzy than useful quicker in the week, or your need a refresh as you have been sweating more. You may feel that a mid-week fresh with your hair products is not going to cut it so why not try a mid-week co-wash. This may be helpful if your hair is feeling super dry, you have product build up or increased sweat due to the heat and/or working out. This will also help to reduce increased tangles if you have frizz, making it less prone to breakage and increase in moisture retention throughout the week.