WHAT IS A DEEP CONDITIONER:
Deep conditioning is a thicker conditioner which penetrates the hair shaft to nourish and temporarily repair the hair cuticle.
Once you shampoo you can apply your deep conditioning treatment (some products may say masque this is the same thing). Leave this on as directed normally its 20-30minutes or if you're a rebellious natural like many some leave this on for an hour. If you have low porosity hair you might want to add some heat to help your cuticles open and the deep conditioner penetrate your hair strands. 
After your deep conditioner has been on your hair for a period of time this can be a good time to detangle your hair with a detangling tool from ends to root.
ALWAYS wash your deep conditioner out with cold water, if you have high porosity hair especially this will help close the cuticles so you do not loose moisture as normally your cuticles remain open.
How often should you deep condition:-
The main tip is listen to your hair, many naturals deep condition once a week. You can over deep condition your hair, you can notice this as your hair can look limp and lifeless. If you notice this then reduce your deep conditioning to maybe once every other week.
There are two types of deep conditioning treatments, moisture based deep conditioners and protein based deep conditioner.
What are protein treatments:
What are the signs you need to use a protein treatments:
Lack of elasticity: If you hair is struggle to bonus back as it was this maybe a sign you need to use a protein based treatment. You can test this by stretching out one of your curls and see how it recoils. Although please note that natural as the week progresses that your curls may loss elasticity due to lack of hydration.
Increased hair damage: Often curlies with high porosity hair may notice that their hair thrives off of protein based treatments. Some of these reasons could be environmental but could also be due to chemical treatments including hair dyes and/or heat damage.
Hair is limp: If your hair appears limp, mushy and/or weak this maybe due to not having enough protein. Proteins help to strengthen your hair strands
In summary protein treatments help to:
Add strength

Increase hair elasticity.

Reduce breakage
Increase in luster and shine
Protects against damage- environmental, chemical and/or heat damage
Reminder: Everyone's hair is different and some people may find that they have protein sensitive hair which can make your hair brittle and dry after use.
This is more common with those who have low porosity hair, for more information of how this may affect your natural hair routine check out our blog post more on hair porosity and protein sensitivity. 
Spotting protein ingredients within products
Identifying what is a protein ingredient and what is not isn't always easy but here is a list of protein ingredient names to help you when choosing your wash day line up. Remember proteins are in any hair product so if you are protein sensitive be mindful:
Wheat Protein
Keratin
Soy Protein
Amino Acids
Collagen
Milk Protein
Casein
Oat flour
Finding the right protein treatment for you can be hard so here are some of our top picks:
What is a Moisture Based Treatment:
Moisture based deep conditioners are to condition and attract moisture to our hair which is essential to retain hair elasticity and prevent breakage.
Signs you need a moisture based treatment:
Frizzy hair: Now lets be honest who doesn't get frizz within their routine .... and that is completely normal and sometimes you just have to embrace the frizz as the days go on in between wash days BUT ! If you start noticing that your has become excessively frizzy, this might be a good sign that you need to moisturise your hair.
Hair becomes stiff, dry and brittle: Often this is a result of incorporating too much protein into your hair routine and in order to combat this, moisturise based treatments are beneficial, this helps to soften your hair.
More knots and tangles: As your hair becomes dry and brittle you will often then begin to notice more knots forming around your strands, this can be a key sign your curls need more mositure.
Increase breakage: Shed hair is normal but breakage is different. You are likely to notice shorter pieces of hair breaking off as you detangle your curls, on your pillow or simply as you run your fingers through your hair.
In summary a moisture based treatment helps to:
Reduce breakage
Reduce knots and tangles
Helps to ensure your curls are soft
Reduce frizz
Provides a natural shine.
The best way to notice if a product is a moisturising based treatment is that the ingredients list will often start with. 
Can you have too much moisture:
If your hair is over moisturised, yes over moisturised it can happen, strange I know ! Your hair may will feel mushy, limp and excessively soft, this is the point you might say okkkk I need some protein in my routine.
Here's some Moisture based treatments: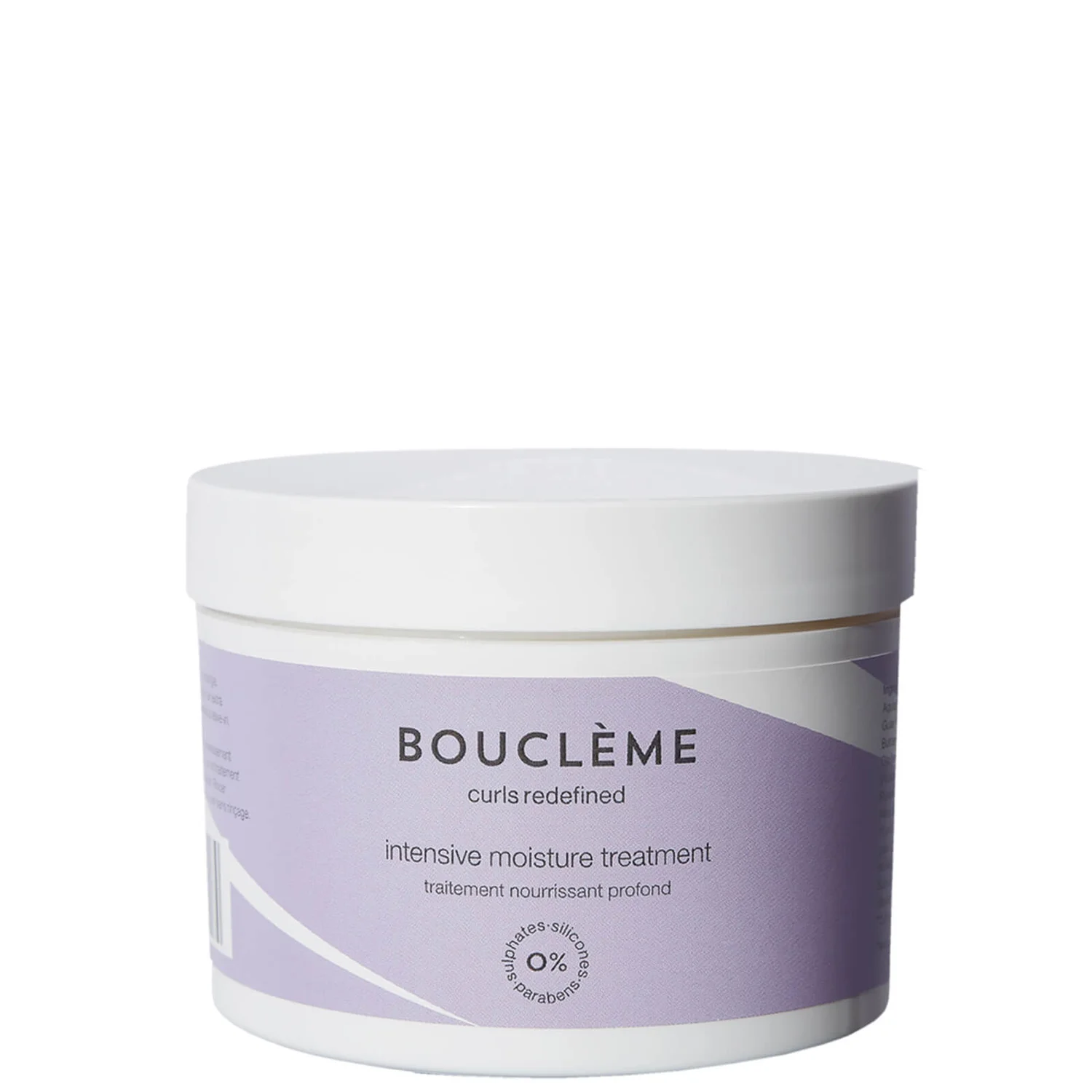 Golden rule: Too much of anything is never a good thing. Always maintain
balance

.

Swapping the deep conditioners around can be helpful, remembering to always listen to your hair.

 
Bonus Tip
When deep conditioning why not use our Curl Bands (3 pack £3.99 each), they are perfect as they are water resistant, so they won't absorb your product, giving your hair the much needed moisture it requires.