Regular price
Sale price
$15.00 USD
Unit price
per
Sale
Sold out
Ashanti Curls continuous mist spray bottle offers the perfect hydration for styling your curls, coils and kinks. It allows you to wet large sections of your hair in just 1 spray !
Its great for refreshing your hair in between wash days by adding water for maximum hydration.
The clear 150ml travel sized bottle allows you to see how much liquid is inside and is compact enough if you are planning a trip !
CLEANING TIP:
Water is recommended. If you do use anything other than water in our spray bottles please use lukewarm water to clean the pump thoroughly after every use. This will stop the pump from clogging to help your spray bottle to last longer.
DO NOT use any chemicals this may cause irritation to skin, hair and/or scalp if residue remains within the bottle.
Share
View full details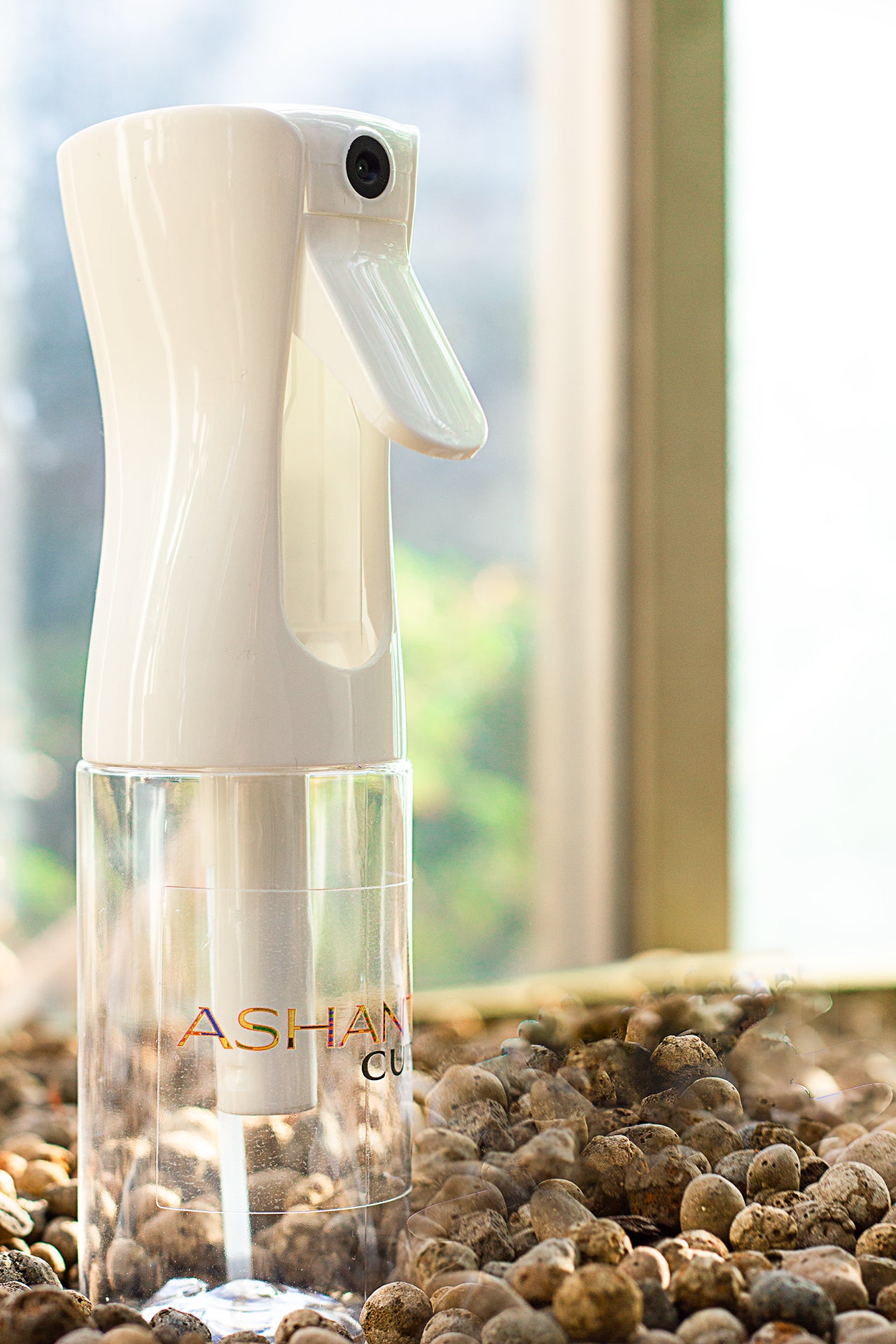 My go to!
I use this on my sons hair and honestly it's amazing, one spray is all I need.
Don't know how I was managing without it, other spray bottles don't compare.
It's small and compact but it provides an effective spray!
Couldn't recommend it enough.
Spray bottles are amazing!!!🙌🏾
This is a real legit review guys & I really would recommend this product.The spray bottles are great! Perfect for my hair wash days, I'd highly recommend!
Very creative
The bottle works like a charm I highly recommend. Very good quality bottle and stands out among the other spray bottles on the market
Great Product!
This bottle may be small, but it is very powerful. Best spray bottle I've used and I love that it sprays continuously. Definitely a must have!
My go to!
This mist bottle is by far the best thing! I've had my share of spray bottles and they don't compare. It's compact, powerful and nicely made. So easy to use, its my go to on wash days and refresh in the week. Don't miss out I highly recommend :)